Spice Up Your Life!
Technology Links
Sites I Like
Every Hostess gets a Free Gift!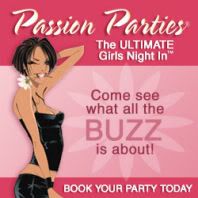 Sign Up for My Blog!
My Favorite Companies
Friday, May 02, 2008
Stuck in an airport.. .~sigh
Wow...

Okay... So.

Thursday night David didn't sleep at all... He was sick and had a really bad sore througt. This means I didn't really sleep at all either.

Friday morning David went to his Microsoft conference. I caught up on a few emails before we left.

We made it to the Raleigh Airport with plenty of time and hopped on the first plane to Phillidelphia with no problems. We made it to the gate to Madrid just as they were bording. Great! While waiting to leave the gate... the capitain comes on the loudspeaker,

"Hello, this is the capitan. While doing the complete plane check, which is something done after every international flight, our staff noticed a fuel leak."

(WHAT!?!)

"We're just going to check if this is something that can be fixed. Give us about 5 minutes."

(Holy Crap!? Did you NEED to tell me that? Just tell me you have mechanical difficulties! Don't tell me that we might explode!)

"This is your capitan again. It looks like it was just a leaking fuel tank panel. We're just going to unload some of the fuel, replace that panal, refuel and we'll be ready to go. We have an estimated wait time of about 45 minutes."

(Wait! You're jsut going to PATCH UP the fuel tank and send us OVERSEAS!?!)

. . . 10 minuets . . .

"This is the capitain again. For safety reasons, we're going to need you to leave the airplane while we make this adjustment. Please leave everything but your ticket stub onboard."

(Oaky, you want me to leave all my stuff ehre so it can get blown up..??)

. . . 1 hour . . .

Me: "Ummm, Excuse me. With the delay's, by the time we reach Madrid, we're cutting it close to missing our flight to Malaga."

Deak Gal: "We should be underway shortly. You won't miss your flight"

Me: "Can you please change it anyway, Just in case,"

Desk Gal: SIGH "Okay, we can put you on the afternoon flight instead of the morning flight."

Me: "Thanks."

. . . 1 more hour . . .

Loudspeaker at the gate:
"Hello folks. We're going to have to change planes. You're going to have to get back on board, gather your things, and go down to gate 22. But, because we've completely powered down the plane, we have to wait for an airport official to come down and turn on the power. It will be about 15 minutes."

. . . 30 minutes later . . .

Go in to get out things in a surprisingly calm and orderly fashion. Proceed to gate 22.

Loudspeaker at the gate:
"Hello again folks. They're getting the plane from the hanger, stocking it up, moving baggage over, and we should be ready to go shortly."

. . . 1.5 hours later . . .

By the time we left, we were 5 hours late. Thank god I changed flights!
posted by Alana @ 11:48 PM

About Me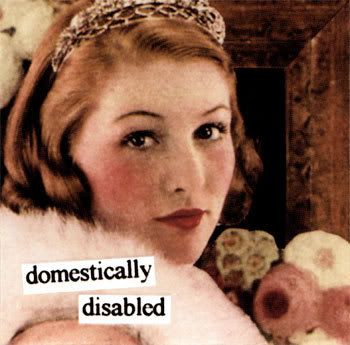 Name: Alana
Home: Marquette, MI, United States
About Me:
See my complete profile
Previous Post
Archives
Book(s) I'm Reading Now
Books I've Read This Year
The Best in Hosting & Domains
Visit Our Sponsors!
(you know you want to!)