Spice Up Your Life!
Technology Links
Sites I Like
Every Hostess gets a Free Gift!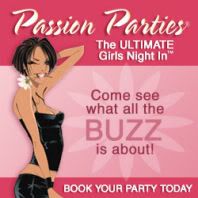 Sign Up for My Blog!
My Favorite Companies
Sunday, June 15, 2008
Out fo town again!
Well... I am out of town again... So I'll share some pics.

I'm in Marquette until Wednesday. My step-sister Jessica, got married on Friday.

I have to say, it was prolly the nicest church wedding I've ever been to!

Here's some pics. I'll keep adding to the album.



posted by Alana @ 9:51 AM

Friday, May 23, 2008
Free Money - Seriously...
Okay, it's not a lot, but I did just get a $10 payment!




I just click while I watch tv in the evening :P
posted by Alana @ 3:47 PM

Wednesday, May 14, 2008
More Pics Uploaded
Click on the pic and you'll see more that we've uploaded.


posted by Alana @ 11:01 AM

Tuesday, May 13, 2008
Off to Gibraltar!
Whew! What a day!

We went to Gibraltar this morning. It's a Rock Island... Really, it's a peninsula, that's owned by England. So, in theory, we visited England while in Spain. :)

It was a 2 hour car trip... Not too bad.

We parked just across the boarder and walked in. I was a little sad that they didn't stamp my Passport. We took a bus into town and a friendly gal helped us find the easiest stop. We went to take the cable car up to the top of Gibraltar... But there was a chain across the step saying that they we closed! There were some sales guys there trying to get people to take a minivan tour, for $25 Erous each! (The cable car was only $13 e) We went to find coffee as this was just too frustrating to handle on a non-caffeinated stomach. By the time we finished our coffee and chips (fries) the air lift was up and running. We went to the top, happily caffeinated.

The Barberry Apes we very cool. A little scary. I think they like to bite people's knees.




We walked 2 kilometers down the hill to catch the car halfway down.

That was about all of Gibraltar everyone else could stand, so we caught the bus back to the boarder and hightailed it out.

All in all, it was a fun outing. There were a few other things I would've liked to do, but it was very noisy, hot, busy.... I'm glad I went, but I doubt that I ever would again.

When we got home, I laid down on the bed for a min. and woke up an hour later! lol

We went out to an English pub for dinner and I had fish and chips and mushy peas... mmmm... mushy peas are awesome. David had his fav, Bangers and Mash and English beer.

A quick stop at the internet cafe and off to the house... It's 10:50 pm and I'm in bed... Another day tomorrow!
posted by Alana @ 10:42 AM

Monday, May 12, 2008
Lazy Days in Spain
Not really much to say... The weather was a little cool and rainy.

Saturday, Anna and I went to the Torrox market. Then that evening it was David's birthday dinner, so we all went out for Chinese.

Sunday... We had a lunch over at our villa. Then David helped his brother with hos computer. Rainy day on Sunday.

This morning it was blue skies and calm waters, so we went to the Costa Market this morning and then brought a picnic to the beach and soaked up some sun. I jumped into the sea, but it was almost as cold as Lake Superior, so I didn't stay in long.

This afternoon, we wandered around town while Anna and Pat had a massage and then spent some time at H2O, our fave internet cafe. Now, we're off to an English pub for an English dinner.

Tomorrow we're heading to Gibraltar for the day. That should be fun!

Anyway.... We're off!
posted by Alana @ 10:39 AM

Thursday, May 08, 2008
Just Uploaded all of my Posts.
I've actually been blogging on my crappy laptop in bed each night and saving them in txt files. I've just had a little extra time to upload them all!

Today we did some grocery shopping and then went up into Torrox proper to see David's brother's house in town. They live out in the country, but have bought a house in town to fix up. The ride there was terrifying! Thank god I wasn't driving! The road was never built for a car. Now I know why European cars are so tiny. We even had to pull in the side mirrors. It was neat, but dang... I couldn't live here. It's so clausterphobic... Everyone piled on top of and next to each other.

David grilled our dinner early and then Anna and I slipped out to H2O for our internet fix. David stayed home and asked Pat to stay with him. It's like a Girls Night Out! lol. Driving in Spain is not bad in the normal areas. No small town driving for me though!

You can check out all of our pics so far:


posted by Alana @ 2:01 PM

Wednesday, May 07, 2008
Days are starting to blend together!
Hmmm...

What did we do today? Everyday seems so full, it's hard to remember. This morning we went into Nerja, and had coffee at the famous Balcon de Europa at our favorite cafe con leche place. Then we ambled around looking for a bookstore. We found one, and it was English, but they only had a tiny selection. Guess what, no sci-fi/fantasy. So... I'm stuck reading an old beat-up copy of Dirk Gentry, again...

We then went and hooked in to the internet for a bit at H2O... My computer is still having issues. Oh well. Used David's again.

After that we were going to go to La Parra - a restaurant that was on Gordon Ramsey's Kitchen Nightmares. It looked like it could be good once Gorden was done with 'em, but when we got there, it was deserted. It looked like the owner might not have listened. So we changed out minds and went to the local English pub-like place and had fish and chips. They were great! And Mushy Peas! David had been raving about mushy peas since we met... They really are as good as he says.

We went to a Pharmacy and got David some cough syrup. I'm hoping we're both going to sleep better tonight!

Tomorrow, more family time. We're having lunch with David's niece, Lisa, and her son, Sua (Soo-ah). He's a doll. He's about 2 years old.

Anyway... Another day in Spain... It's going surprisingly fast. It's almost a week already.
posted by Alana @ 11:59 PM

About Me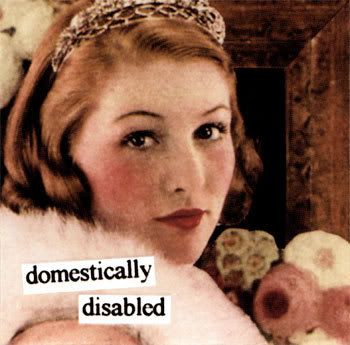 Name: Alana
Home: Marquette, MI, United States
About Me:
See my complete profile
Previous Post
Archives
Book(s) I'm Reading Now
Books I've Read This Year
The Best in Hosting & Domains
Visit Our Sponsors!
(you know you want to!)