Spice Up Your Life!
Technology Links
Sites I Like
Every Hostess gets a Free Gift!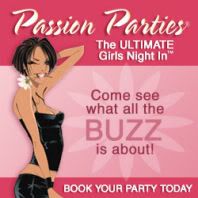 Sign Up for My Blog!
My Favorite Companies
Friday, July 28, 2006
Yay! Just drove home!!!


I just drove home a brand new Scion xB!!!

I've never had a car that was new, not 7 MILES new!!! It's sooo cool!

Okay, I admit. I hated boxy cars. I couldn't stand the element, I couldn't stand the xB. But after driving one, with my 6'2" husband, feeling like I was still in a suburban, I LOVE IT!!!!

Here's David in the car :)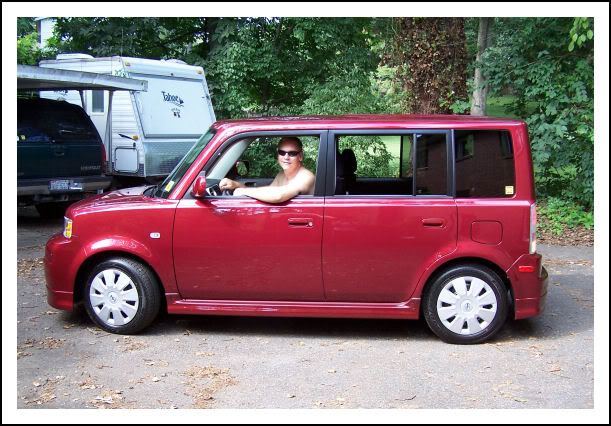 Here's me in the car :)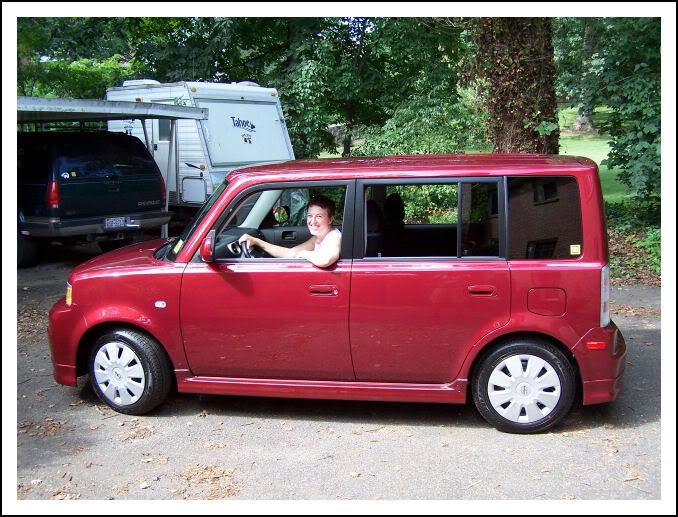 and here's one more, a view of the front!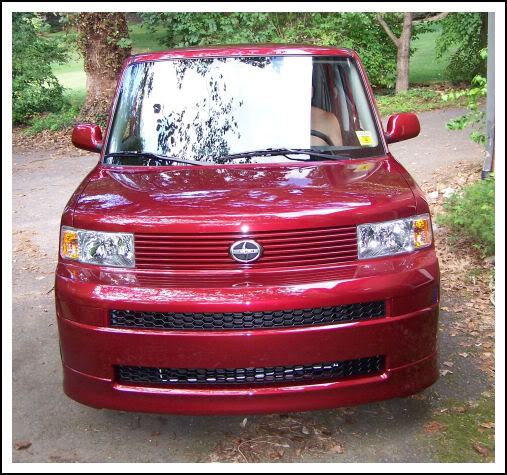 I'm going to try to make a mini-kit to go with the up and comming car pics I know will happen!!!
posted by Alana @ 4:51 PM

Thursday, July 27, 2006
Waiting..... (plus Freebie!)
So... i'm waiting for the phone to ring to finalize the car loan. Then we can go pick up our new Scion xB! I'm so excited!

For those who don't know me well... When we moved to NC last year, I sold my car to make moving easier. I have never, since I was 16, been without my own transportation. It was hell for the first couple of months. Then I got a scooter. I adore my scooter... It's a 49cc Kymco People. And... coming from Upper Michigan, I rode my scooter all winter long... snow, rain, cold, etc... It wasn't too bad and we live near downtown, so everything is close enough. But it's been a year with only a scooter and a HUGE suburban. 2 Vehicles is going to be GREAT!

While I'm waiting, I'm rebuilding our business computer which had some hardware issues. While waiting for the phone to ring and waiting for the install, I'm playing on my computer… makin stuff. Sooooo… you get a FREEBIE!



I also just bought a ticket home in October! Yay! I have a niece who will be 2 on the 26th. (Any layouts of a child are probably my cutie pie of a niece!) I didn't make it home this summer, so I can't wait to see her.

Anyway… time to go click update on the rebuild!

Thanks for visiting!
posted by Alana @ 3:11 PM

Tuesday, July 25, 2006
Tuesday... Thoughts... Buying a Car???
So... I went out and test drove 4 different cars.

PT Cruiser... I was sorely disappointed.
A Matrix… Not too bad, but pricy and not so comfortable.
Scion xA…. LOVE IT! LOVE IT! LOVE IT!
Scion xB… Like it a lot, way more room than the xA, but not as much zip.

I'm bringing DH tomorrow am to the dealers to take the Scions out for a drive. Yeah!

Life in Asheville feels better. I've been getting out and doing things in the community. Walking down town and finally recognizing people is nice. We may go do some volunteer work on Saturday. That will be great.

In the graphic world… I was learning to make glittery elements and made a little set!




You can download it HERE!

I'm still not so great at journaling/blogging, but I'm working on it!
posted by Alana @ 7:13 PM

Friday, July 21, 2006
Friday!
Glad it's Friday!

It's been a long week. I haven't done much in the way of accomplishing anything.

Frusterating.

It feels like ADD is back and better than ever. My brain has been the cloudiest it's ever been. I hate taking meds, so I just try to "manage." My managing skills were not up to par this week!

Maybe I'll make some DigiScrapping stuff with my ADD brain today.
posted by Alana @ 12:17 PM

Wednesday, July 19, 2006
Launching the Blog Freebies!
Okay, to celebrate me actually opening a real blog, I have two freebies!

The first is a set of two .png files, with feminine words and symbols.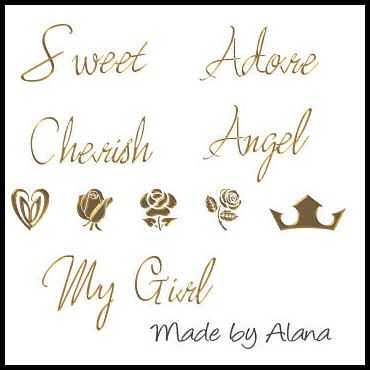 Download that set HERE.

The second is a set of photo corners I made for a layout I did. I liked the style so much, I made several different colors.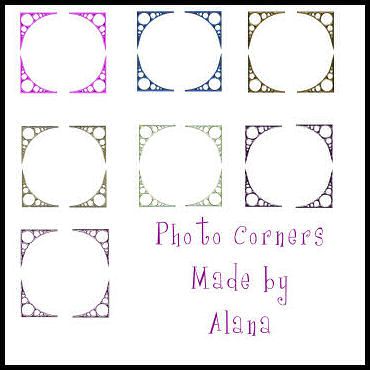 Download those HERE.

Thanks for helping me launch my blog!
posted by Alana @ 2:47 PM

Tuesday, July 18, 2006
My first "real" post
Here is my new blog.

This is the 3rd one now. I have my myspace.com account (yes, I finally sold out.) I have one that i don't give out to anyone, it tends to be my venting site. And now this one.

Hopefully I will use this for practice for digital scrapbooking and to post some of my creations.

I suck at blogging. Oh yeah, I also have an old xanga.com account that I update about once every 6 months.

I've never been good at journaling. I've done a lot of it throughout my life, but it tends to be when i'm in a bad space. I have very little written record of good times or "happy thoughts." Though, growing up, I definately has less of those to even write about.

Anyway, we'll see what this turns into, see if i can learn to write positively and maybe post some digital scrapbooking layouts.
posted by Alana @ 7:34 PM

Wow!
I forgot I even had a blogger account!
posted by Alana @ 9:00 AM

About Me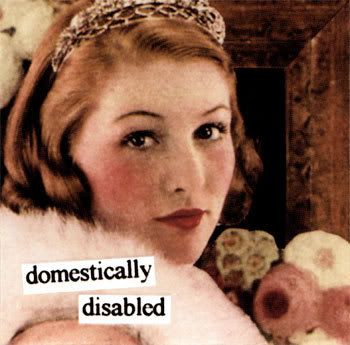 Name: Alana
Home: Marquette, MI, United States
About Me:
See my complete profile
Previous Post
Archives
Book(s) I'm Reading Now
Books I've Read This Year
The Best in Hosting & Domains
Visit Our Sponsors!
(you know you want to!)